Trade Secrets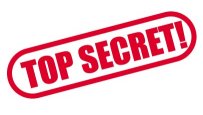 Patents, Copyrights, Trademarks and Trade Secrets are all protectable under the law. They are a valuable asset for your business and can help provide your company with credibility to attract venture capitalists and corporate partners.
Valid intellectual property protection is also vital in valuating your business for franchising, mergers, or sale businesses.
A trade secret is any device, method or information (such as customer lists) used in business that gives the owner a competitive advantage. Trade secret protect requires that the owner take certain reasonable steps to guard against disclosure to others.
Richard Clarke specializes in protection of trade secrets, non-disclosure agreements, idea submissions, license agreements concerning patents, trademarks, copyrights and trade secrets, and associated intellectual property contracts.